The Dairy Queen Sluggers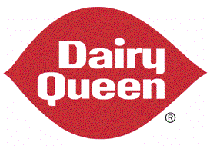 coach's comments

The coaches would like to thank all the parents again for their help and support.

I also would like to that Tammy Neese, my wife Lori and Les Mangrum, my brother for

all their help. You don't know how much I appreciate it. Also thanks to the Dairy Queen

Of Wetumka oklahoma for sponsoring our kids. And the Kiawanas Club of Wetumka, the tigers

club of Wewoka for the use of the ball feilds.

We hope the kids enjoyed playing and learned as much as we did coaching it was alot of fun.